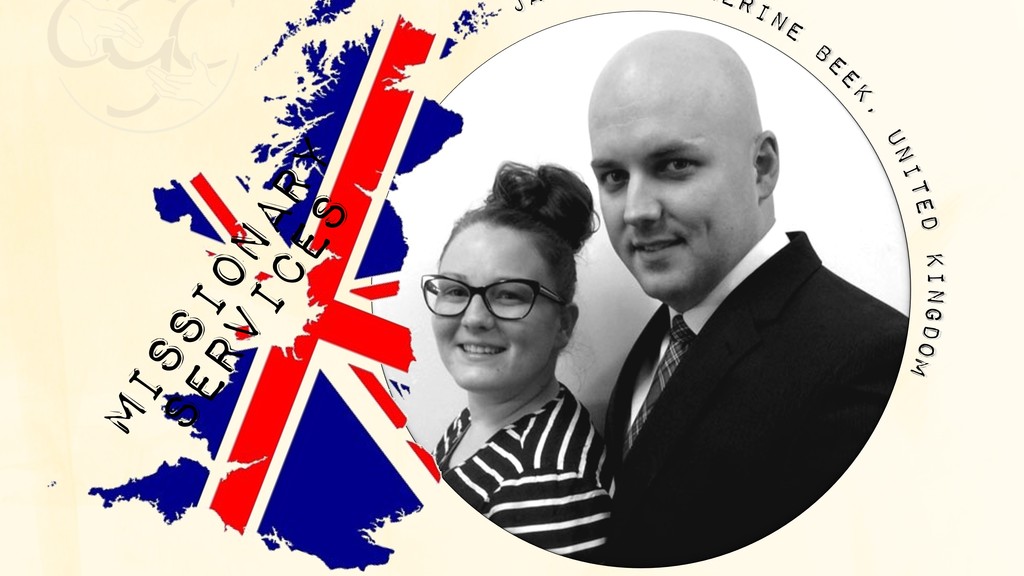 Missionary Beek
Aug 18, 2019 at 6:00 PM
Join us for worship at 6pm followed by guest speaker Missionary Beek from the UK!

James and Mary Catherine
Beek
Missionary, Europe/Middle East, Channel Islands, United Kingdom
James and Mary Catherine Beek are both MK's with family that have been working over the last 30 years in the UK and Europe Region. James was previously attending New Life Church in St. Catherines, Ontario as a part of the youth team and music ministry in the church. Mary Catherine was working on the field but spent a year in 2004-05 under the ministry of Reverend Doug Davis working there with the music team while supporting the youth. James and Mary Catherine have been serving on the mission field since 2007 and assisting and ministering in the local churches, national Bible school and on a district and national level for the youth department.